BPTTQ is not just a dynamic, fast-growing global trading company. We are a new breed of trading company, determined to make a real difference in today's world business.
BPTTQ does everything possible to make trading atmosphere easier. We source products from remote locations and can deliver on-time, on-spec shipments almost anywhere. We support producers, invest in terminals and transportation and meet the most demanding delivery mandates. We access, develop, service and sustain international commodity markets on behalf of producers and end-users. We invest in high-quality infrastructure and build innovative, end-to-end services that bridge the gap between buyers and sellers more effectively. Our activities help to create more efficient markets, reducing long-term costs for participants.
The skilled negotiators and multilingual staff familiar with different cultural behaviors and business negotiation styles whom can introduce companies and their products and never allow their products accidentally misrepresented. We can accept orders from potential buyers and arrange for them their desired products which may not even include in our product list and in final stage send the cargo to any part of the world.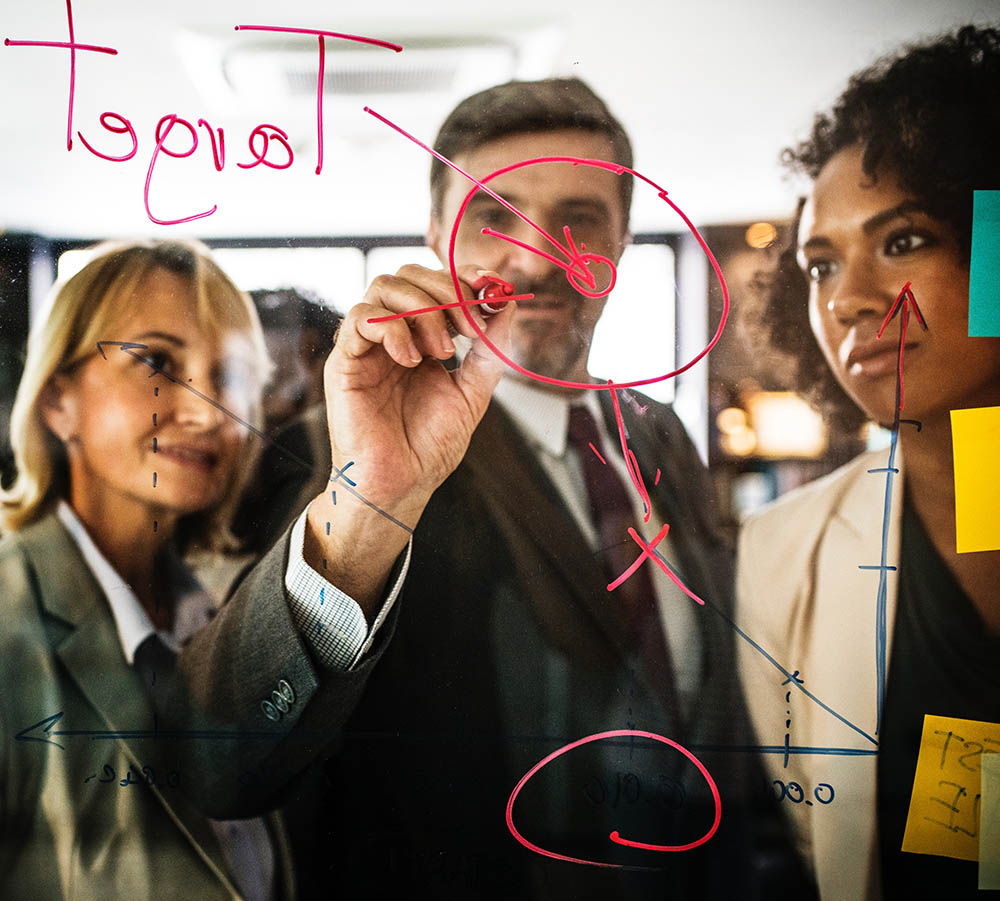 Sustainably deliver profitable, diversified energy solutions through operational excellence, skilled workforce and effective partnership.
Our vision is to become world-class independent trading company delivering premium value to all stakeholders in petroleum and petrochemical industry by providing our clients with first class technical expertise and service, delivered through excellent marketing, documentation, operation and logistics hence creating values for our clients.
We have an integrated and inclusive business model that has served us, our people and our customers well, as RDR has grown rapidly, expanding into new markets, product areas and regions throughout the world. The real key to our success is the way we bring things together. We operate a downstream business, where we distribute and sell our products through our retail, wholesale and business-to-business relationships; and this is connected seamlessly to our midstream operations, through which we manage vast quantities of petroleum and petrochemical products, store them safely and transport them to wherever needed in the world
BPTTQ is expertised in Oil and Gas fields, as well as all types of industrial oils by utilizing the power and capacity of skilled workers such as management, engineering and construction, is one of the largest refineries.
Efforts to acquire new technologies in the design and construction of different parts of the refinery, proper utilization of resources, and the provision of an adequate response to the increasing need for refineries, as well as the production and distribution of fuel types with the highest standards are one of the most important activities of this company.
The manufactured products of the BPTTQ Engine oil refinement have all the environmental standards.
Having offices in different countries for ease of export is one of the most prominent features of this company
BPTTQ is a well-known company counted amidst credible Suppliers of Petroleum Products, Bitumen and Petrochemical Products. We are an international entity collaborated with trustworthy vendors and distributors of leading brands in industry. We are a professional International Trading and Business Facilitator Group of companies, which incorporates the divisions which specialize in the procurement and marketing for a range of products and commodities that we specialize in. These include petroleum and petro-chemicals, industrial chemicals and chemical fertilizer products, selected minerals, ores and metals and a full range of timber and allied products.
Buyers from all across the country place bulk orders for our premium products, and we offer these products as per buyers' specifications. Highly reliable packaging material is used to ready consignments so that risk of unfavorable confrontations can be eliminated and quality of products for extended period of time can be preserved. Our backbone is the team of experienced industry professionals that constantly supports us in accomplishing the common goal of our organization that is customer satisfaction.
BPTTQ company is a prominent name in industry engaged in supplying of wide variety of products. Prestigious buyers, our company is serving as a one-stop destination where products are available at highly reasonable price as per requirements specified.
Sourcing Strategy
Before proceeding for the final deal with vendors, distributors or traders, we conduct a detailed research on below listed parameters linked with corporate portfolio of the procurement resource:
• Performance history
• Market credibility
• Clientele
• Quality control system
• Storage Standards
• Distribution network
• Customer assistance
• Pricing policy
Quality Assurance
Since we have a strict vendor selection criterion, only quality-approved products are procured. Our team of quality assurance personnel works in proximity with vendor coordinators to pick excellent quality products. Further, our in-house testing arrangements are also accessed to ensure the highest grades of quality in the product range in adherence with accepted industry standards.
Why Prefer Us?
Selecting a company for any business endeavor is a critical decision as it involves money, time, efforts and respect of the organization. We understand this and hereby listing some of the distinguishing factors making us stand apart in industry:
• Reliable products
• Compliance with quality regulations
• Reasonable pricing policy
• Standardized packaging
• Swift and secured deliveries
• Excellent customer support